Next time you find yourself with empty toilet paper rolls, we have the perfect way to put them to use with these 20 fun toilet paper roll crafts for kids.
Note: You can also buy cardboard tubes if you don't want to use empty rolls. You can also cut empty paper towel rolls in half and use those. (affiliate links)
From animals and accessories to decorations and pretend play creations, these toilet paper roll crafts are perfect for fun crafting together.
DIY Among Us Toilet Paper Roll Craft from Artsy Craftsy Mom
If you are an Among Us fan, then this is a great craft for you.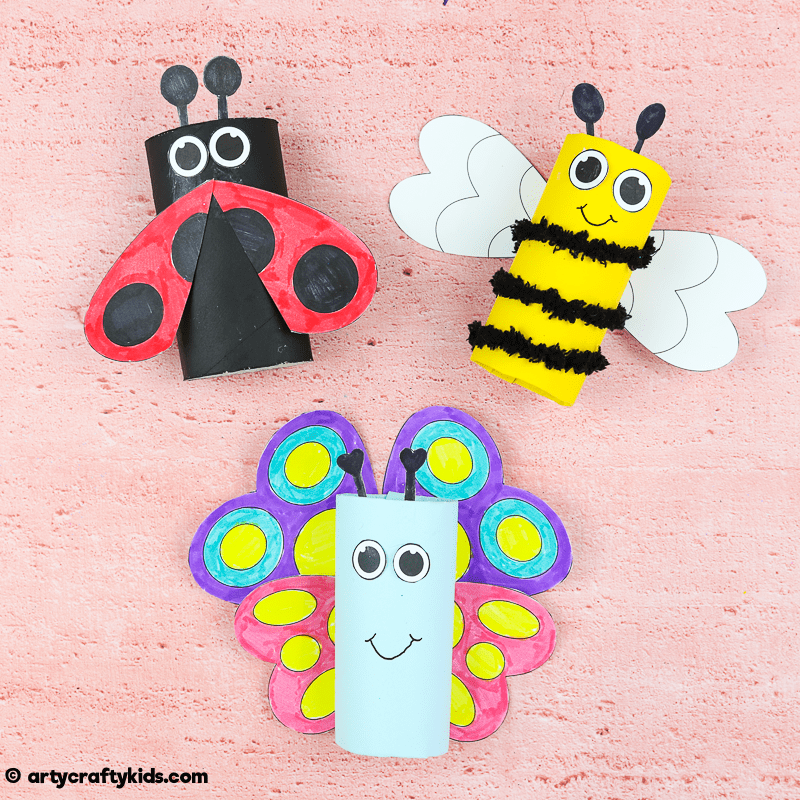 Toilet Paper Roll Bugs from Arty Crafty Kids
Look at the cute face on these! In a few quick steps, you will find yourself buzzing these insects around the room.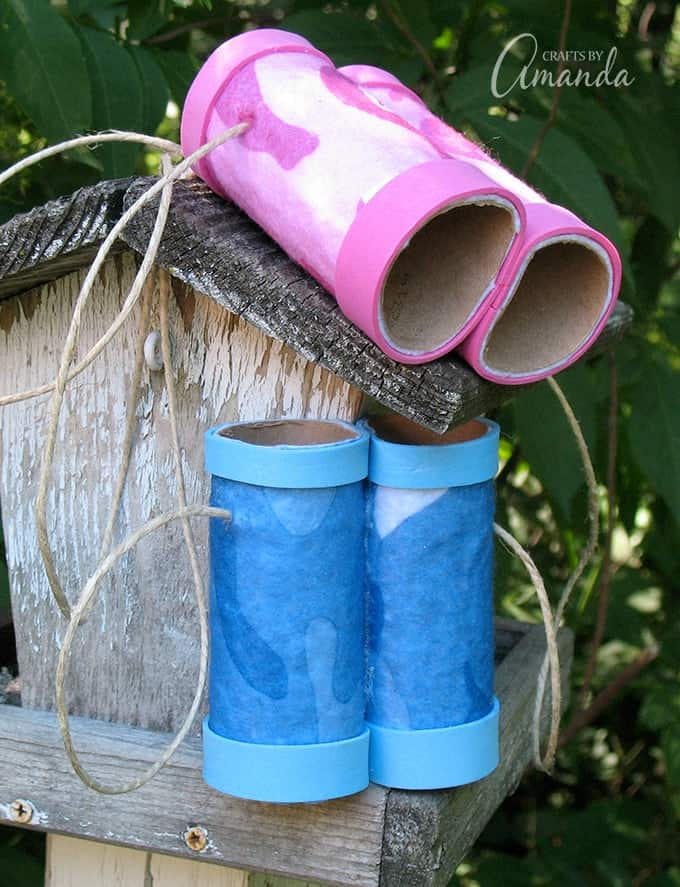 Cardboard Tube Binoculars from Crafts By Amanda
This unique craft will bring hours of exploring and pretend play. Can you spot a bird? Are you a spy looking for clues?
Squirrel Toilet Paper Roll Craft from Easy Peasy & Fun
Paint, paper, and googly eyes make these adorable squirrels. Look at those curly tails!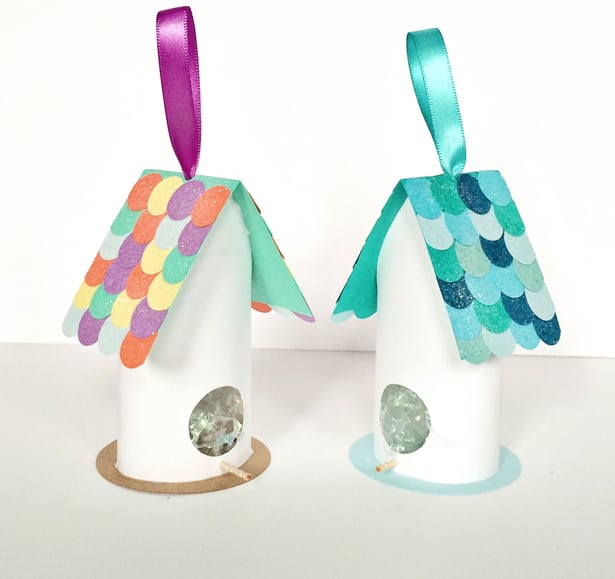 Cute Birdhouse Paper Tube Craft from Hello Wonderful
Although this bird house can't go in the rain, it can certainly be a decoration inside or a home for a stuffed animal bird.
Lion Toilet Paper Roll from Look! We're Learning
L is for Lion – Construction paper and a marker are all you need to make this sweet craft.
Hula Girl & Her Mermaid BFF from Mollymoo Crafts
Make your own mermaid inspired by The Little Mermaid or a unique mermaid created just for you.
Fire Breathing Dragon from One Little Project
Pom poms and streamers make this fire breathing dragon perfect to hang in the play room.
Airplane Toilet Paper Rolls from Pink Stripey Socks
Make one of these to fly around. Build an airport out of blocks to go with it.
Little Red Riding Hood Toilet Paper Roll Craft from Red Ted Art
Retell this classic story over and over again with the main characters made from paper tubes.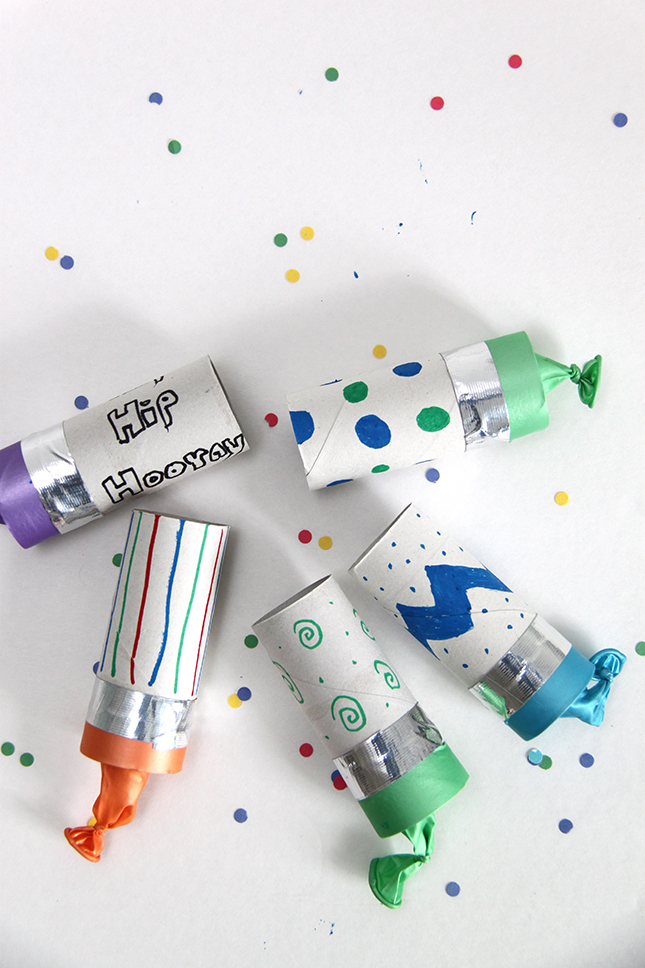 Confetti Popper Toilet Paper Rolls from Smashed Peas & Carrots
This little project is one of my favorite ideas. So much fun to pop confetti or you can even launch a pom pom with this kids' craft.
Toilet Paper Roll Bracelets from The Best Ideas for Kids
What a cute idea and an easy way to make bracelets together. Paint, glitter, and sequins can make each bracelet unique.
Unicorn Toilet Paper Craft from That Kids Craft Site
Perfect for your little unicorn lover!
Dinosaur Toilet Roll Craft from The Craft Train
This is the perfect craft for your dinosaur lover! With a few simple cuts and a little paint, you will be having a roaring good time with these dinosaurs.
Peacock Windsock Toilet Paper Roll Craft from Easy Peasy & Fun
A cool hanging decoration for kids to make.
Mr Pirate & His Parrot from Mollymoo Crafts
Tell a story of your pirate and parrot. What adventure did they go on? Did they find a treasure? Have your child tell the story as you write it down.
Make Toilet Roll Glasses from Pink Stripey Socks
Any type of glasses are a great use for paper tubes. Put them on and let the fun begin.
LEGO Ninjago Toilet Paper Rolls from Red Ted Art
With paint, craft paper, pipe cleaners, foil, and straws you can create one of these Lego Ninjago characters. Perfect for hours of pretend play!
Toilet Paper Roll Crayons from The Best Ideas for Kids
A great way to use empty toilet rolls and a fun decoration too!
Paper Roll Scribblers from The Craft Train
This easy craft is perfect for a rainy day because you can spend time using your scribblers and experimenting with what works best. You can add a hexbug to make these scribblers move on their own.
Other Ideas for Toilet Paper Tubes
Make an easy bird feeder from a toilet paper roll and peanut butter from The Resourceful Mama
Looking for Halloween toilet paper roll crafts? Make a toilet paper roll bat from Crafty Morning
Make a marble run from toilet paper tubes like they did at TP Craft
The most adorable toilet roll dolls to make and play with from Happy Hooligans.
Love how simple this toilet paper tube Christmas Tree is to make from Kids Crafts
We hope you enjoy these easy toilet paper roll crafts as much as we do. Such fun ideas to make in just a few easy steps. Which one of these great ideas will you try first?